Teacher's Training Course
60+ Aerial Techniques
Over 60 aerial techniques, poses, routines and conditioning exercises to give  your students an engaging and fun experience
Reference Material
Instructor manual and video representation of moves and routines making your teaching more effective
Teaching Students
How to manage students with different levels of fitness during the session and create variations to suit each person
Active Training
Safe demonstration, spotting and teaching methods to cover multiple aspects of Aerial, Pilates and Yoga
Equipment Handling
Safety rigging and equipment handling techniques
Airbound Certification
Earn a certification from AirBound for completing our course put together by Ria Bajaj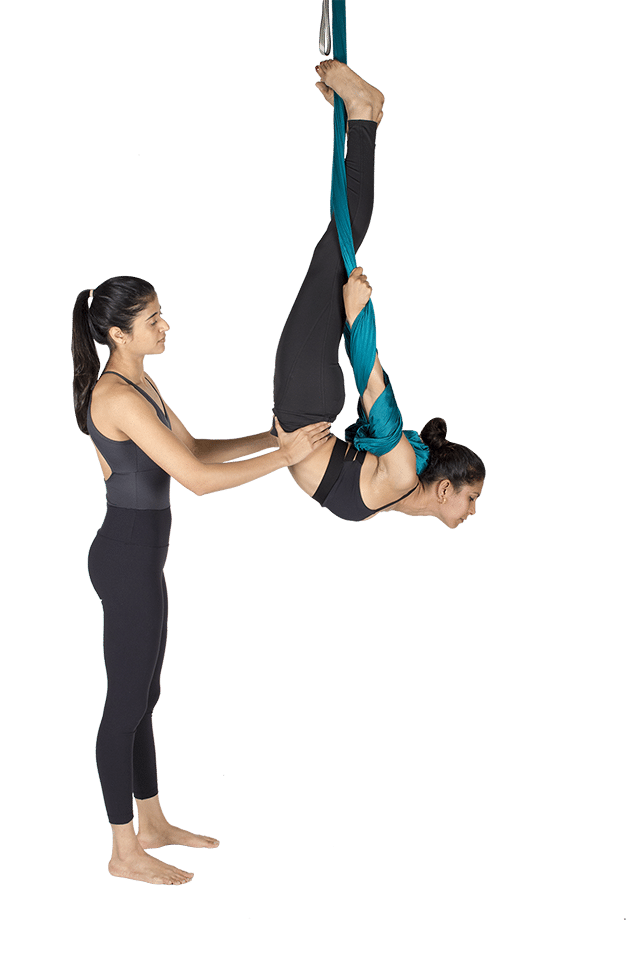 Join our 5-Day Course at just 
₹
49,500
Fee Structure
₹49,500 incl. of food and stationery. 10% discount to current Airbound members. The last date for payment is 15th September.
Dates
30th September to 4th October
Venue
The Community Studio, Santacruz, Mumbai
Frequently Asked Questions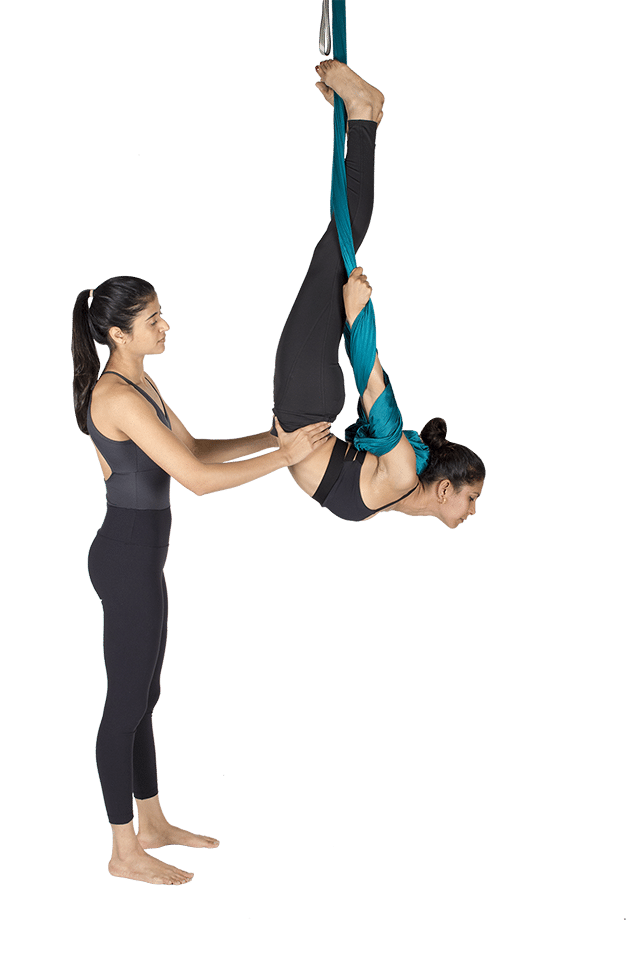 Do I require need experience in aerial or fitness to join this course?
The Aerial Teachers Training Course is open to all individuals who are inclined towards learning about fitness, movement, dance, acrobatics, yoga and more, regardless of whether they have a background in the same. The curriculum accommodates absolute beginners as well as experienced aerialists
What if I do not want to teach but still want to attend this course?
It is not necessary to teach after the course. You could join in to understand the fundamentals and improve your own practice as an aerialist or fitness enthusiast.
If I am travelling from outside of Mumbai, where can I stay?
We recommend you look for an accommodation around Bandra/ Khar/ Santacruz or Juhu to be as close to the centre as possible. There are many PG accommodations, hostels and hotels around the area.
I have had an injury can I still join?
Please let us know about your past or current injuries and take a consultation from your doctor before enrolling.
I can only attend a few days and not the whole, is it ok?
We require you to attend the full course and be on time each day as the curriculum is spread out through the 5 days and the certification will not be provided unless all the 35 hours of training and 15 hours of study are not met.
Is there a refund if I can't make it?
After the payment is made we cannot refund the amount as our slots are limited and booked in advance.
I would like to work with Airbound after the TTC, how do I go about it?
Please have a word about this with us and we can look into the possibilities.